The world's first internet
used car parts auction site.
Kaiho Sangyo is expanding an auction facility in UAE and KENYA.
No need to travel Long way to Japan for purchasing used parts.
No need to pay 8% of GST in Japan. We are at your doorstep.
KAIHO SANGYO CO., LTD is the biggest Auto mobile recycling company in Japan.
Our company carries out the auction business of used auto engines and parts.
We supply usable parts and materials from discarded vehicles to customers
and aspire for industrial creation by building the used auto parts quality
standards to contribute to the global environment.
President, Kaiho Sangyo Co., Ltd.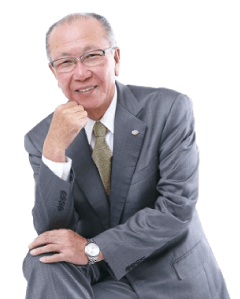 PAS777
Kaiho Sangyo is labeling quality of engine and transmission
with "PAS777"which is recognized as our
original standard specification. We are promoting
this used engine / transmission standard
to the world-wide level to clarify functions of
used engines and transmissions to provide
open information for our valued customers
so that you can purchase our products
with confidence.
as it is with our new auction system.
Don't miss it!

We not only may offer you

used engines and auto parts but also